Arcadius V. Krivoshein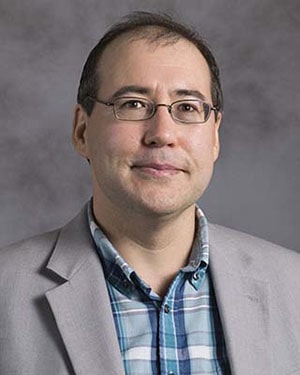 Dr. Arcadius V. Krivoshein is an Assistant Professor of Chemistry, at University of Houston-Clear Lake. Dr. Krivoshein's research interests are in the areas of Analytical chemistry, (U)HPLC and mass spectrometry method development;Biochemistry and biophysics of proteins and peptides;Solid-state chemistry and molecular pharmaceutics of antiepileptic drugs; Medicinal chemistry and molecular pharmacology, especially as applied to receptors and ion channels.
Recent Submissions
(

Crystal Growth & Designs

,

2014

)

Crystal structures of racemic and homochiral forms of 2-phenylbutyramide (1) and 3-methyl-3-phenylpyrrolidine-2,5-dione (2) were investigated in detail by a single crystal X-ray diffraction study. Absolute configurations ...

(

ACS Chemical Neuroscience

,

2016

)

Although the antiepileptic properties of α-substituted lactams, acetamides, and cyclic imides have been known for over 60 years, the mechanism by which they act remains unclear. I report here that these compounds bind to ...

(

Journal of Molecular Structure

,

2016

)

α,α-Dialkyl- and α-alkyl-α-aryl-substituted cyclic imides, lactams, and acetamides show promising anticonvulsant, anxiolytic, and anesthetic activities. While a number of crystal structures of various α-substituted cyclic ...

(

Current Pharmaceutical Designs

,

2016

)

The antiepileptic activity of α-substituted acetamides, lactams, and cyclic imides has been known for over six decades. We recently proposed an α-substituted amide group as the minimum pharmacophore responsible for inhibition ...

3-Ethyl-3-phenylpyrrolidin-2-one (EPP) is an experimental anticonvulsant based on the newly proposed α-substituted amide group pharmacophore. These compounds show robust activity in animal models of drug-resistant epilepsy ...